The cottagecore aesthetic has never been as important as it is now. After the past couple of years, we are all searching for that romantic dream of the English countryside. Think picnics on gingham blankets and spending our days drinking tea in a traditional, homely kitchen. We are about to make those dreams a reality with our unashamedly cosy new homeware collection.
Living Room Comforts
Embrace all that's wholesome in life with our joyful living room furnishings. Find calm in the simpler things with patterned floral cushions paired with neutral pastels for the ultimate colour on colour ensemble.
As Seen In Ideal Home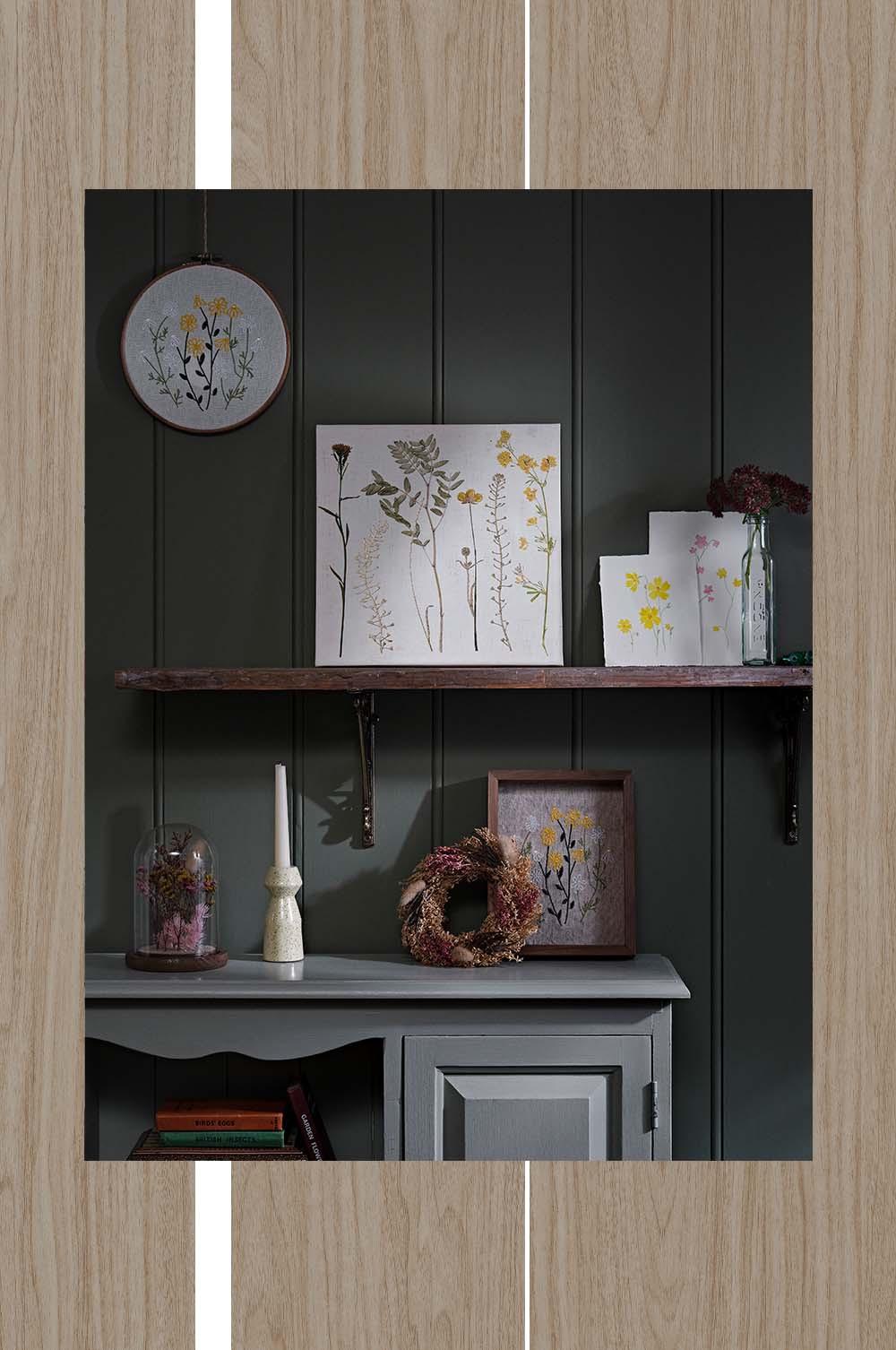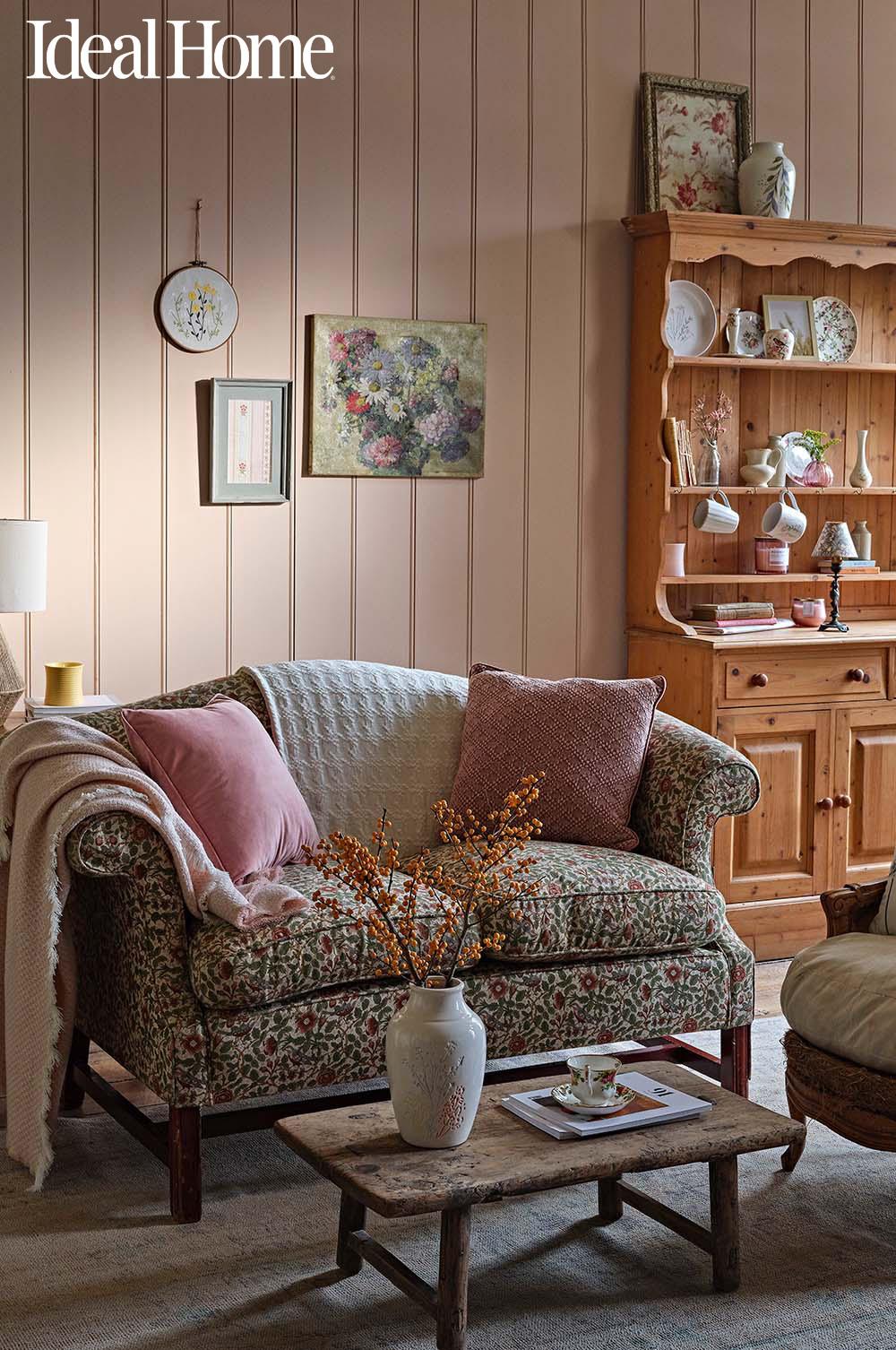 Spot our country-inspired collection in the March issue of Ideal Home. Coined as containing all of the essentials you need to get your home spring ready, our range of cheery ginghams, playful florals and crafted textiles is ideal for hitting refresh.
Create an aura of cottage charm with hand crafted ceramic candles and stylish incense holders. You and your guests will be inspired to sit and indulge in pinterest-worthy tea parties.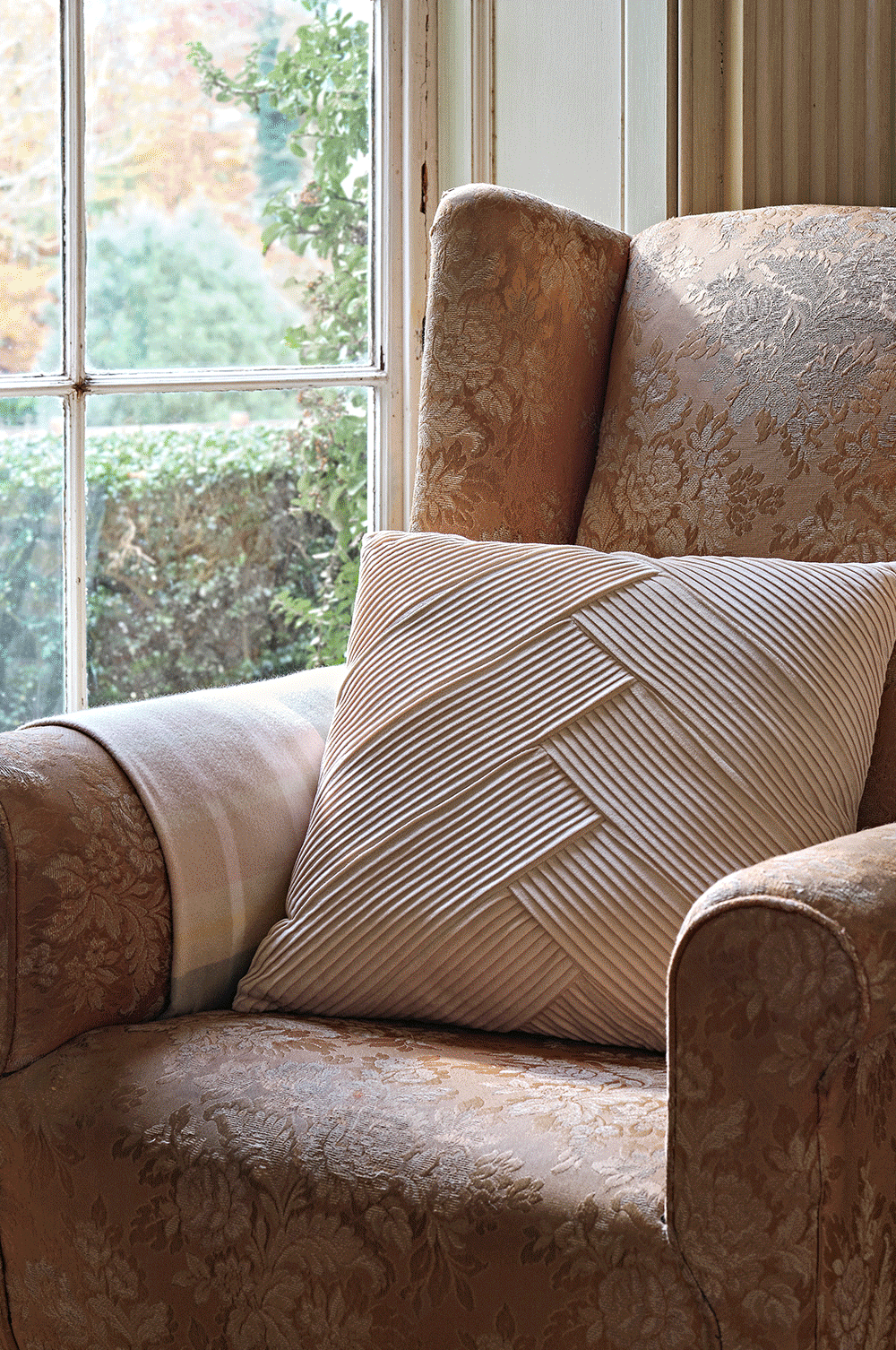 Kitchen Necessities
The kitchen is the heart of the home, it's where you entertain guests, eat delicious meals and sneak to for midnight snack. So, we think it deserves all the love we can give it.
Cool greens complemented by beautiful buttery yellows is what we're serving with our new kitchenware range. A rustic lover's dream, think traditional cutlery and plates with patterned ceramic pots for storage. It's all about simplicity. Functional pieces that look gorgeous and bring some character into your home. You'll be proud to invite friends over for afternoon tea in such a calming yet beautiful kitchen.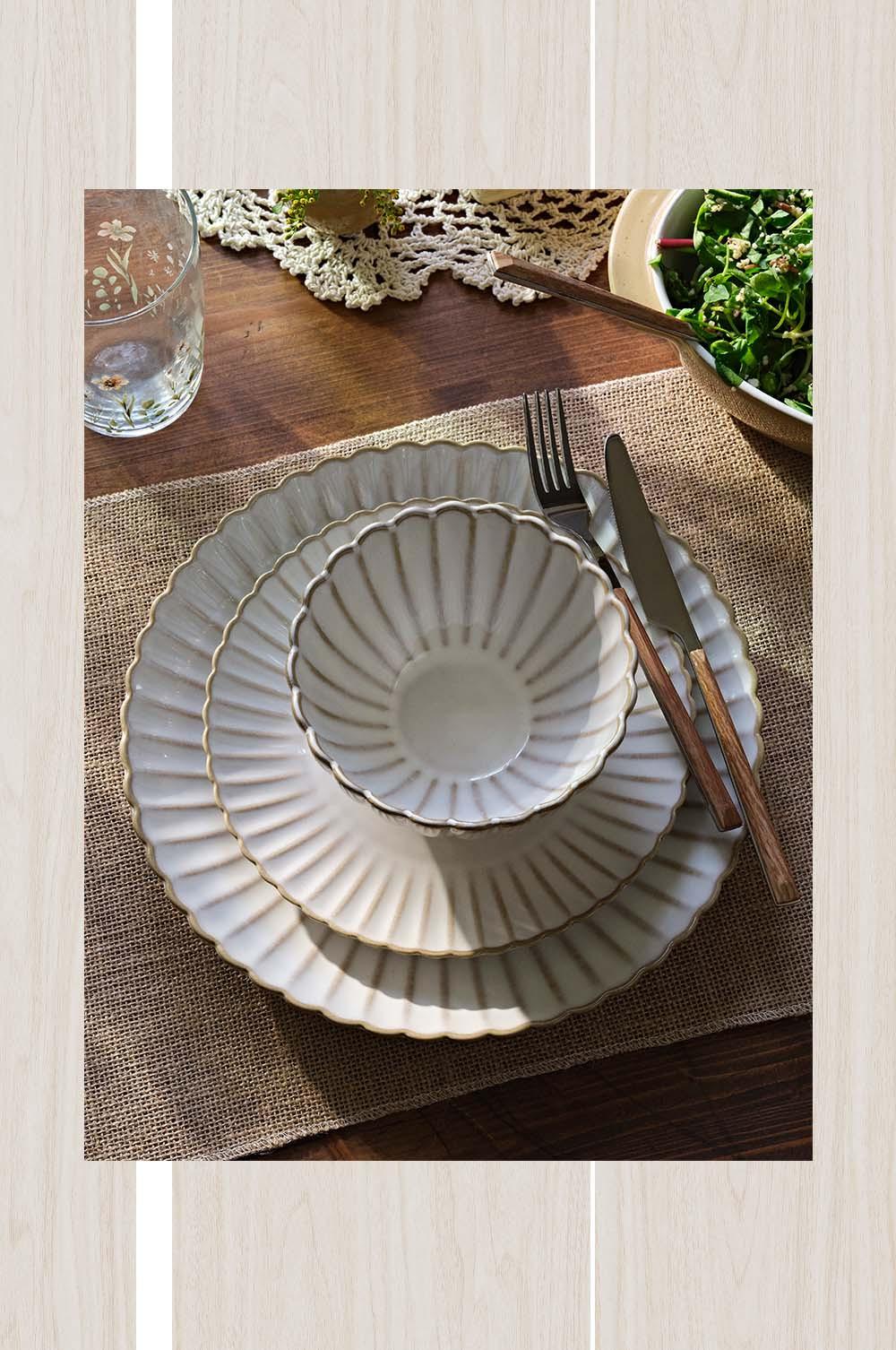 Oh, and don't worry about clearing up right away – cottagecore is all about natural imperfections, it adds to the aesthetic! Clutter is your new bestie, let those plates pile high and embrace a busy kitchen table. We could get used to this…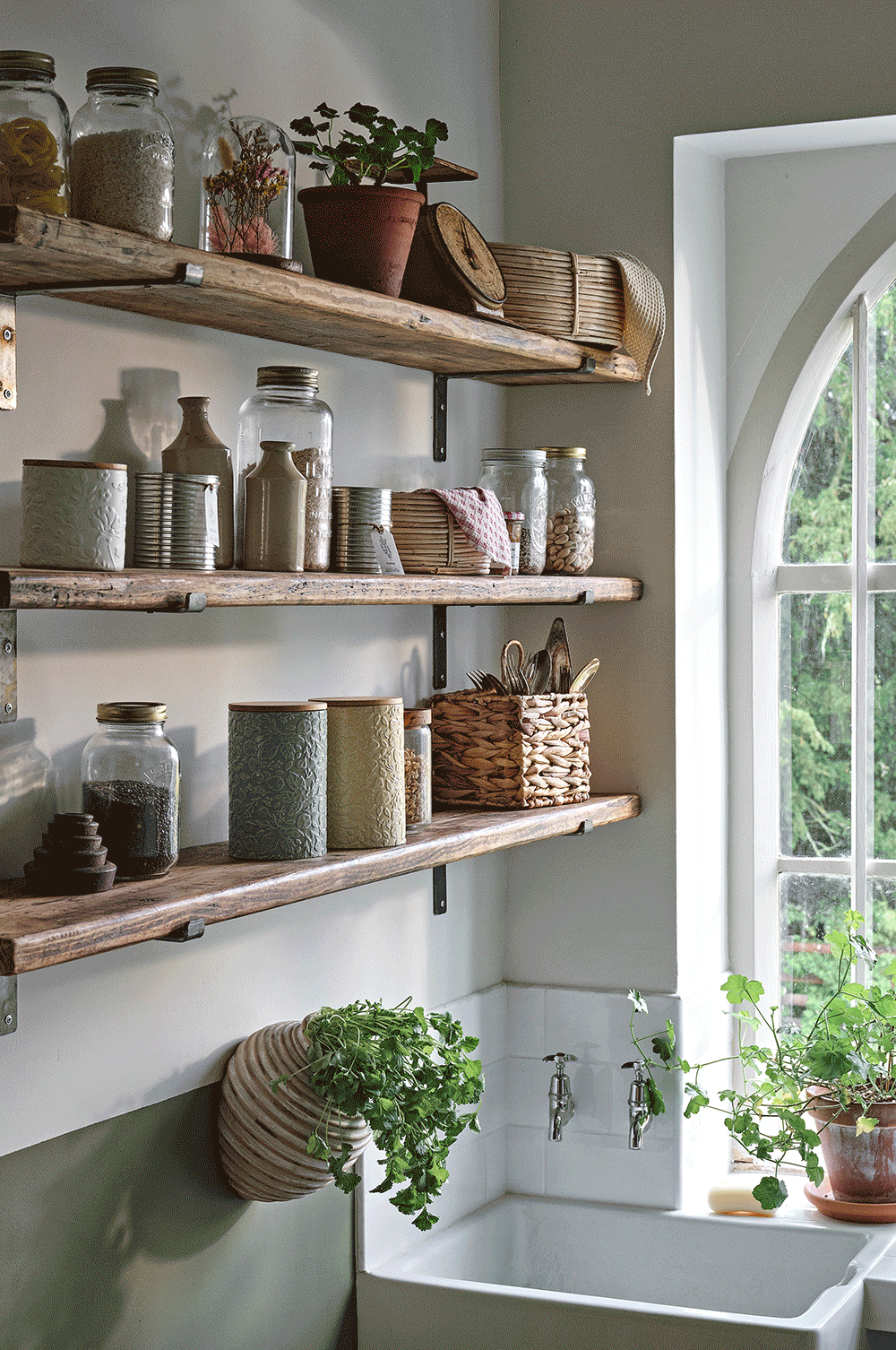 Your Dream Bedroom
We've taken your grandma's aesthetic and made it cool. From traditional gingham pillows to stunning sunflower prints, we've nailed the perfect cottagecore bedroom. Deep greens and pastel pinks are the perfect colour palette for sweet dreams and cosy mornings.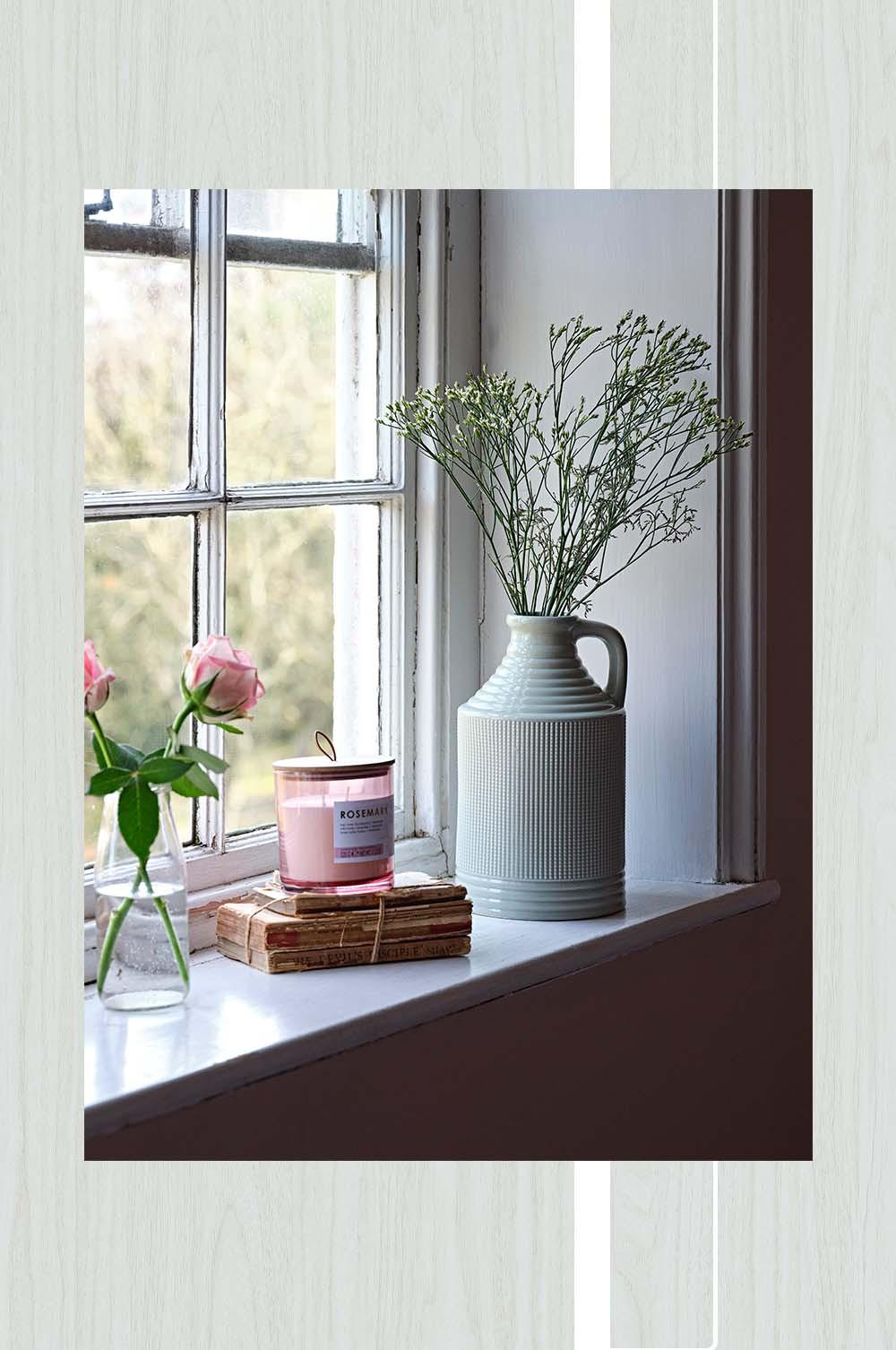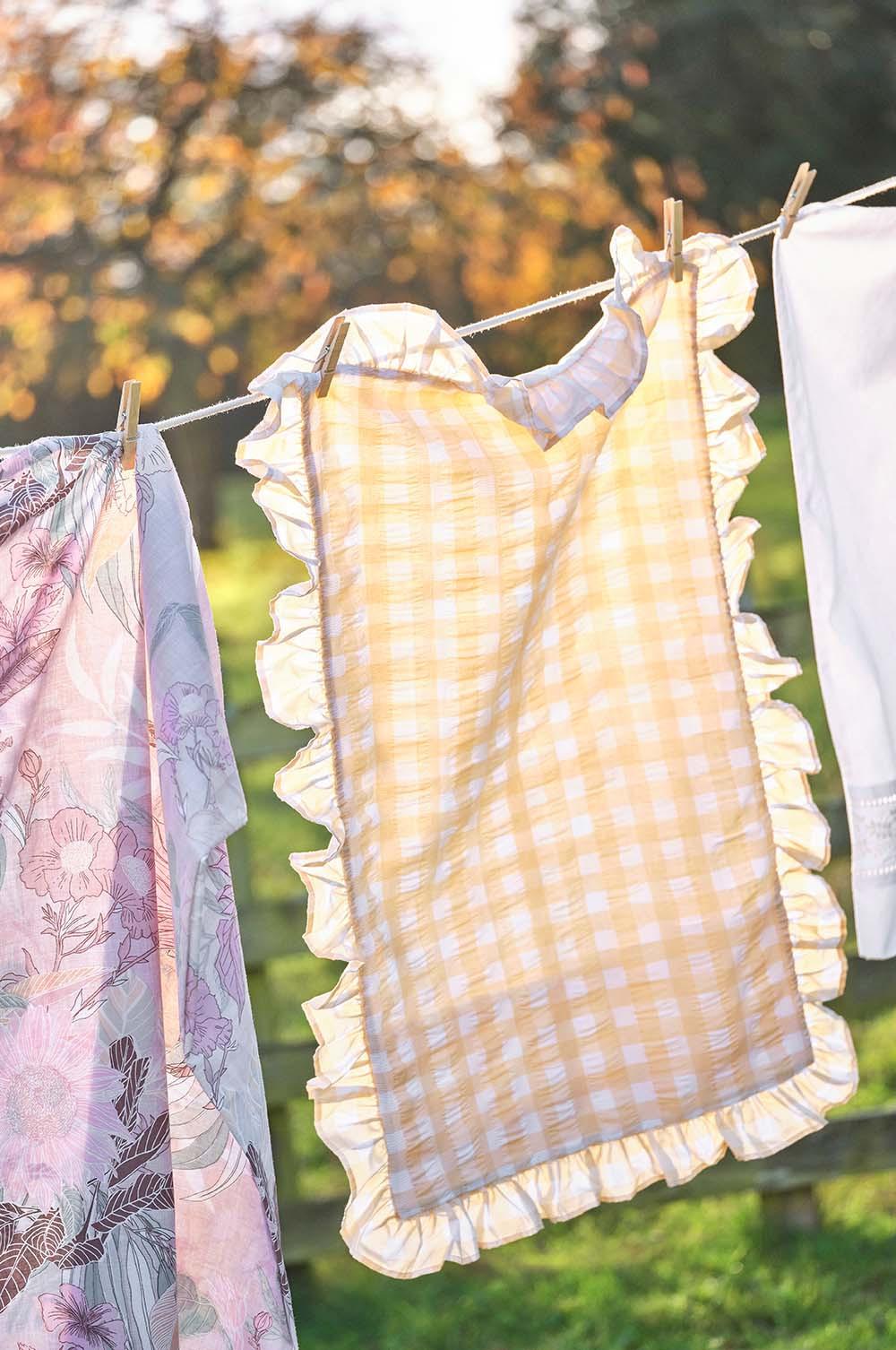 Transform your bedroom into your personal haven, a getaway in the English countryside, no matter where you are in the world. Sweet touches of faux florals and delicate candles complete the look, giving you the perfect space to sit and ponder life's biggest questions…